Year 6 visit to Paris, France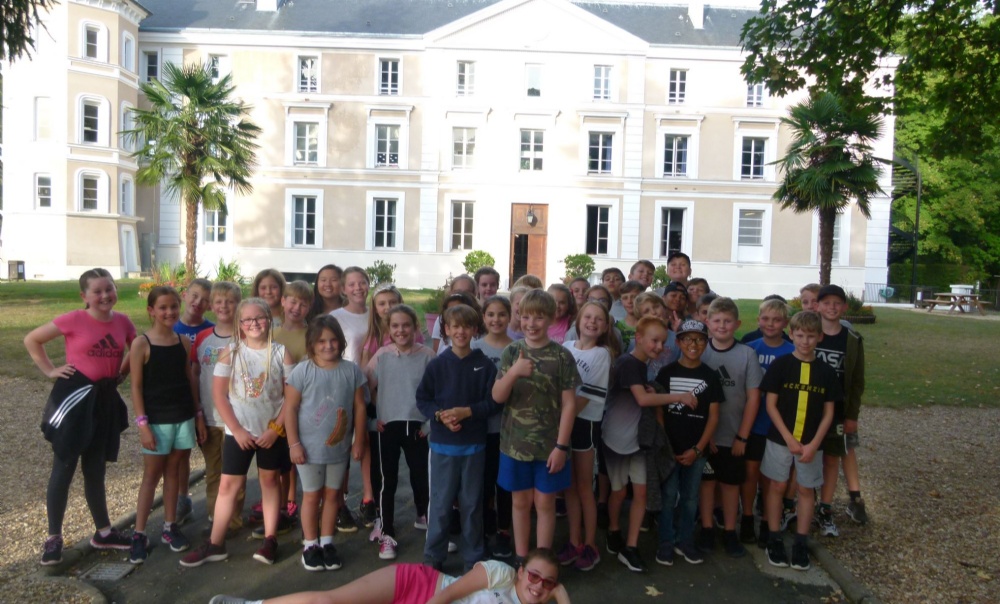 The Year 6's returned happy but exhausted from their visit to Paris last week. They all had an amazing time. It was a very early start last Monday but it didn't dampen the excitement of the trip to France. For many it was the first time they had left the country without their parents. After the journey they were ready to run around the centre at Chateau de Grande Romaine. The rest of the week was packed with adventures and entertainment that came in many guises. A visit to a local market town, Brie Comte Robert to buy some souvenirs and practice using their basic French, challenging themselves to climbing and then abseiling down the tower, as well as archery and the team building problem solving challenges. All done in glorious sunshine. Many of the children reached the top of the climbing tower and rang the bell, including Mrs Vicary and Mr Smith! The children also visited Philippe at the snail farm who gave a tour of his farm, which also had other animals not just snails.
Next came a full day in Paris. Everyone walked up and back down the 1,370 steps to see the stunning views of Paris, it was such a glorious day you could see for miles and miles. There were some very brave children who didn't like heights but overcame their fears to look at the views. It was off to the Musee d'Orsay to marvel at the fantastic artwork on display followed by a leisurely trip down the Seine looking at the sights, including the partly ruined Notre Dame Cathedral. We really enjoyed our excursion around the Arc d'Triomphe, which actually wasn't too busy. Thursday saw a visit to Disneyland Paris to try out the rides and see the parade as well as shop. Of course, the favourite ride was Hyperspace Mountain, which we had to go on at least 3 times. The trip came to an end as we travelled back to England via a lovely smelling and tasting chocolate factory. The glorious weather helped enormously. The children and adults both thoroughly enjoyed their time in France and did themselves and our school proud with their brilliant behaviour. They were all very caring towards each other and the staff, which was lovely to see. Our driver Mike commented that they were the best group he'd ever taken away. Well done! Thank you to Mrs Goode, Mr Baykaa-Murray, Mr Allen and Mrs Vicary for their care of the children and support over the week, I also thoroughly enjoyed being with all of them for the week.