Easter Activities by the PA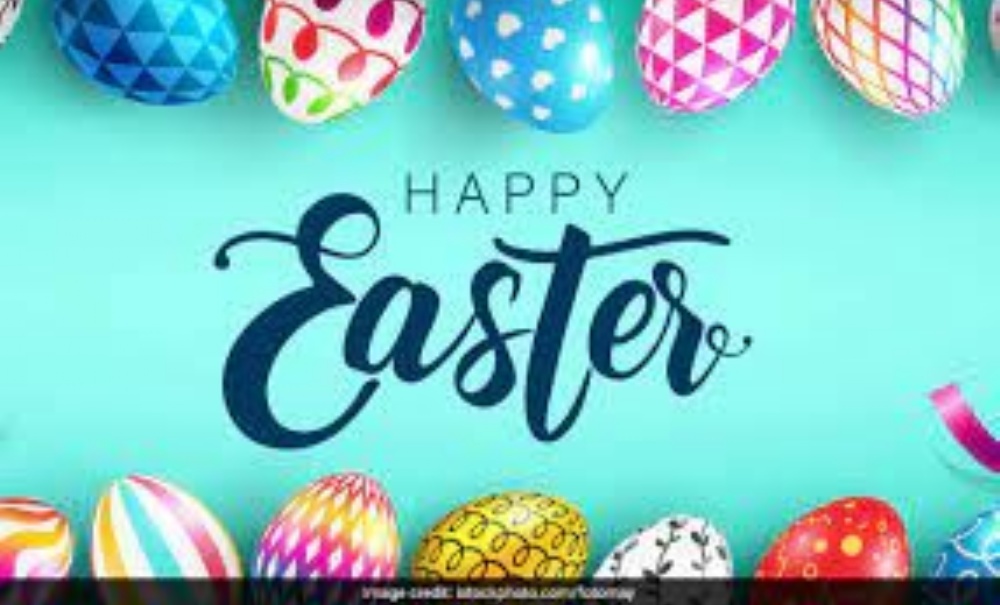 EASTER FUN! What's on over Easter from Almondsbury PA? Have a read and find out!
As a PA, we've organised 2 fun activities for the children over the Easter Holidays.....
Easter Trail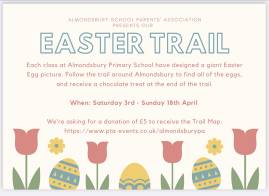 Each class at Almondsbury Primary School have designed a giant Easter Egg picture. Follow the trail around Almondsbury to find all of the eggs, and receive a chocolate treat at the end of the trail.
The trail will take place from Saturday 3rd to Sunday 18th April.
Trail maps are £5 and available from the PA website: https://www.pta-events.co.uk/almondsburypa
Easter Bake Off Competition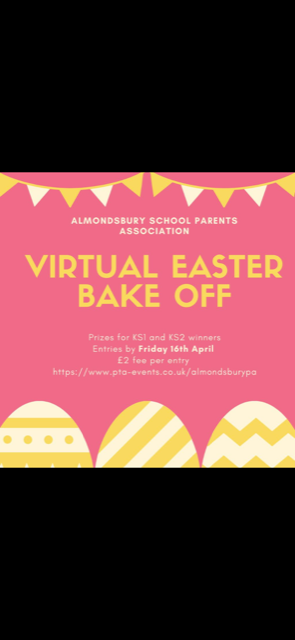 Ever dreamed of winning Star Baker? Well now is your chance! The theme is Easter!
The bake can be in any medium you like. Sweet, savoury, pastry, cake, meringue, bread, dessert, patisserie - you name it, we want it!
Your bake will obviously only be tasted by those in your household, so this competition is all about presentation – we would still love to know what is in it, so feel free to include a description of the ingredients and flavours used.
The size of your bake is up to you – but remember the more impressive, the more likely it is to catch the judges attention.
To enter all you need to do is pay the £2 entry fee via the PA website (https://www.pta-events.co.uk/almondsburypa) and send a photo of your bake to almondsburyschoolpa@gmail.com before Friday 16th April. There will be a prize for KS1 and a KS2 winners. The winners will be announced on Monday 19th April.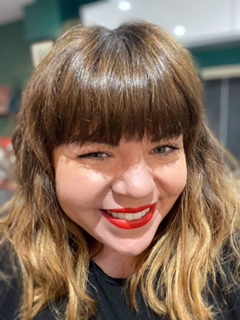 We are really excited to have secured a celebrity judge for our Easter Bake Off competition - Great British Bake Off 2018 semi-finalist Briony May Williams!
We look forward to seeing your entries.