Mrs Goode and Mr Allen's Class

Welcome to our Year 6 class page!
We are so excited to be welcoming you back to school and are really looking forward to a fantastic Year 6 together! Parents, we look forward to welcoming you to our Zoom Meet the Teacher session after school on Tuesday 8th September, 4.30-5.00pm.
We will be voting for our class MPs during the first day back, so please prepare a short speech if this is something you would like to apply for. We will publish the results on here ASAP!
Timings
Our class will begin the year by following these times:
Start of day: 9:10am (entering through the door directly outside our classroom)
End of the day: 3:30pm (leaving as normal by teacher walking the class around to the front of the school)
Our lunch will be later than usual so please make sure that you bring a substantial. healthy snack to keep you going until lunchtime at 12:50. Please also remember that we are a NUT FREE school and therefore no nuts or any items containing even a trace of nuts can be brought into school.
MEET THE TEACHER
It was great to see so many parents at the meet the teacher session on Zoom yesterday. For those who were not able to attend, there is a document (Meet the Teacher 2020) at the bottom of this page which contains the information that was shared. It also shares Mrs Goode and Mr Allen's email addresses, so please contact us if you have any specific questions.
PE
Our class PE days will be on Wednesdays and Fridays for Term 1. Please ensure your child comes to school in their PE kit on those days. PE will always take place outdoors so please provide them with suitable clothing for whatever weather conditions we may face!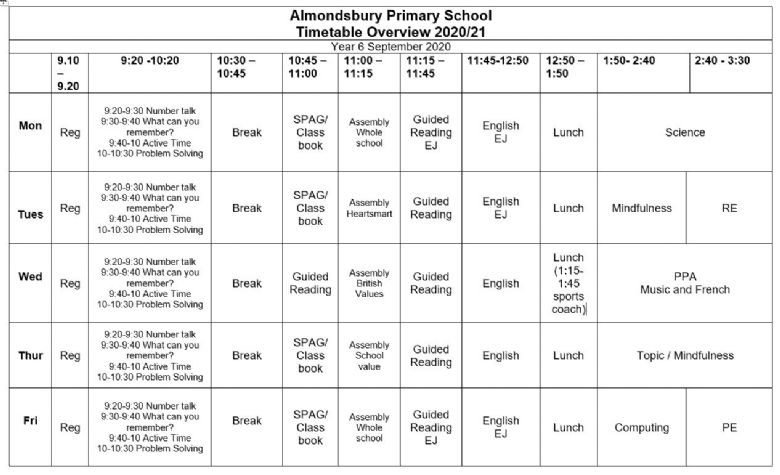 WELL-BEING
Our primary objective to begin the year will be ensuring that all children are happy and settled into school confidently. As part of this, many of our afternoon sessions will centre around well-being and mindfulness activities. There will be many opportunities for the children to discuss their feelings and express themselves through a variety of creative tasks.
MATHS
As part of our Recovery Curriculum for Maths, we will be following the Integra Schools short burst format for the first three weeks to allow the children to revisit key leaning from last year while also giving them an opportunity to develop their mental maths. This will take the format of three short activities: Tell Me Everything, Number Talk and Problem Solving. The majority of the work will be carried out through conversations and jottings. There will be a large focus on using mathematical vocabulary when speaking.
During this time, we will assess the children and use this information to help us adapt our current teaching to create an inclusive curriculum that supports the children with misconceptions and gaps in their learning.
ENGLISH
As part of our Recovery Curriculum for English, we will be focusing our work around the Oliver Jeffers book 'Here We Are'. This will allow the children to revisit key reading and writing objectives while also giving them an opportunity to reflect on their experiences and emotions relating to the current global circumstances. There will be a large focus on art and speaking and listening.
We will also begin to use 'whole-class guided reading' across the key phase to allow the children to adapt to this new way of working. Throughout the term, there will be regular recapping and evaluation of objectives from previous year groups as well as opportunities for the children to challenge themselves with new learning.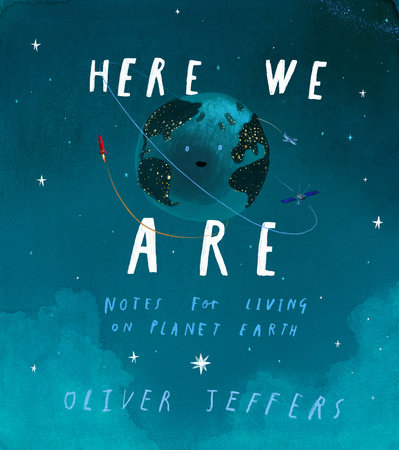 TOPIC FOR TERM 5 and 6
Our exciting new topic for the remainder of the year is titled Darwin and the Galapagos. We will be learning about many aspects during this topic including Charles Darwin and the exploration of the Galapagos islands, food chains, habitats, variation, inheritance and adaptation.