Mrs Long and Mrs Duffy's class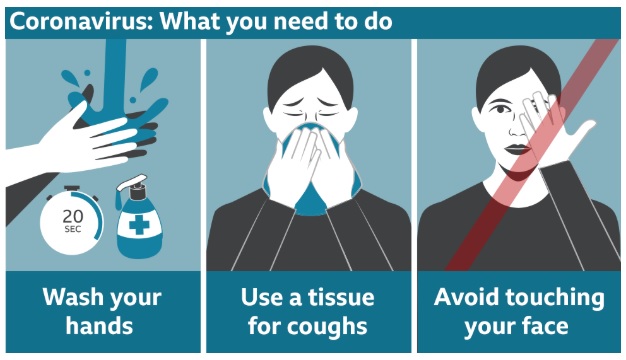 MRS DUFFY and MRS LONG WOULD LIKE TO SAY A MASSIVE THANKYOU TO ALL OUR Y4 PARENTS FOR THE FANTASTIC SUPPORT YOU HAVE GIVEN THE CHILDREN WITH THEIR HOME LEARNING DURING LOCKDOWN - YOU HAVE DONE A GREAT JOB IN VERY CHALLENGING CIRCUMSTANCES. WE WISH YOU AND YOUR FAMILIES A REALLY LOVELY SUMMER HOLIDAY.
Hello Y4, You will hopefully be a regular visitor to the school website and our class page while we are working from home and wait eagerly to return to normal.
When you click on the right hand side for our Home Learning Activities page also look at our video check-ins, as we will try to post you messages regularly. Also have a look at our Children's Work/Photos folder, to see what our class has been up to, as well looking at the photos below.
We hope you enjoy the things we suggest you do at home and can't wait to see you all again.
With love from Mrs Duffy and Mrs Long.
What are you up to?
WEEK 1
We've had our first set of photo's in showing what you're up to at home. This afternoon B did some baking. They look delicious B and such a lovely way to thank those nurses you know who are helping to keep people well.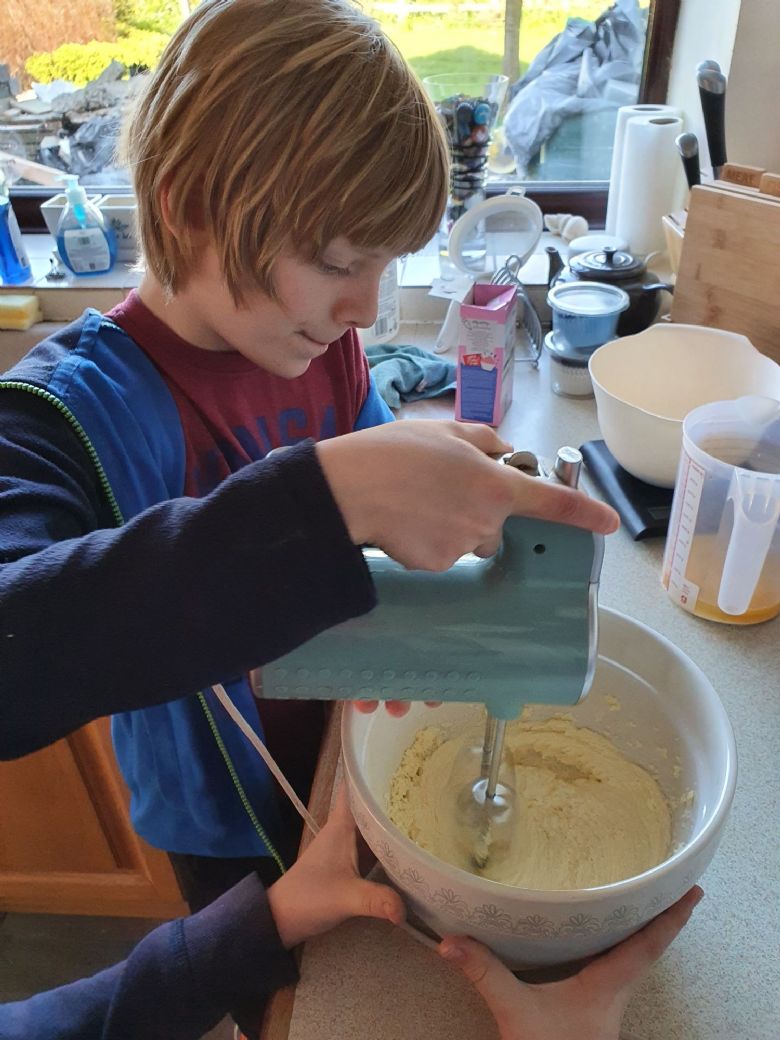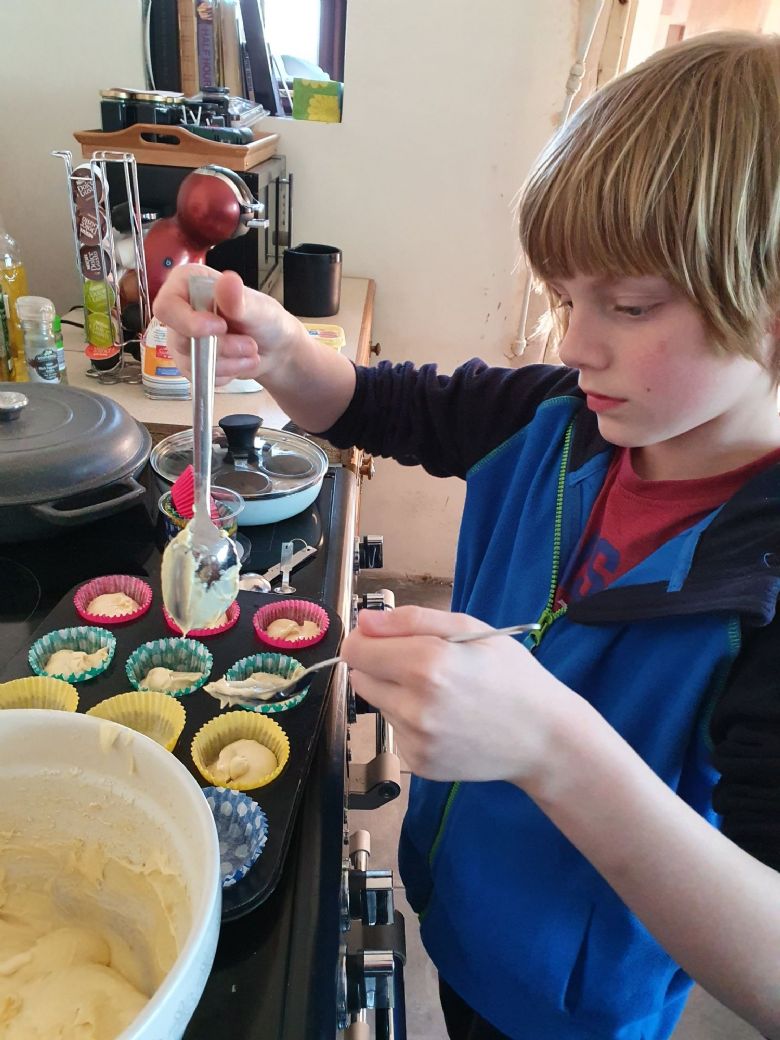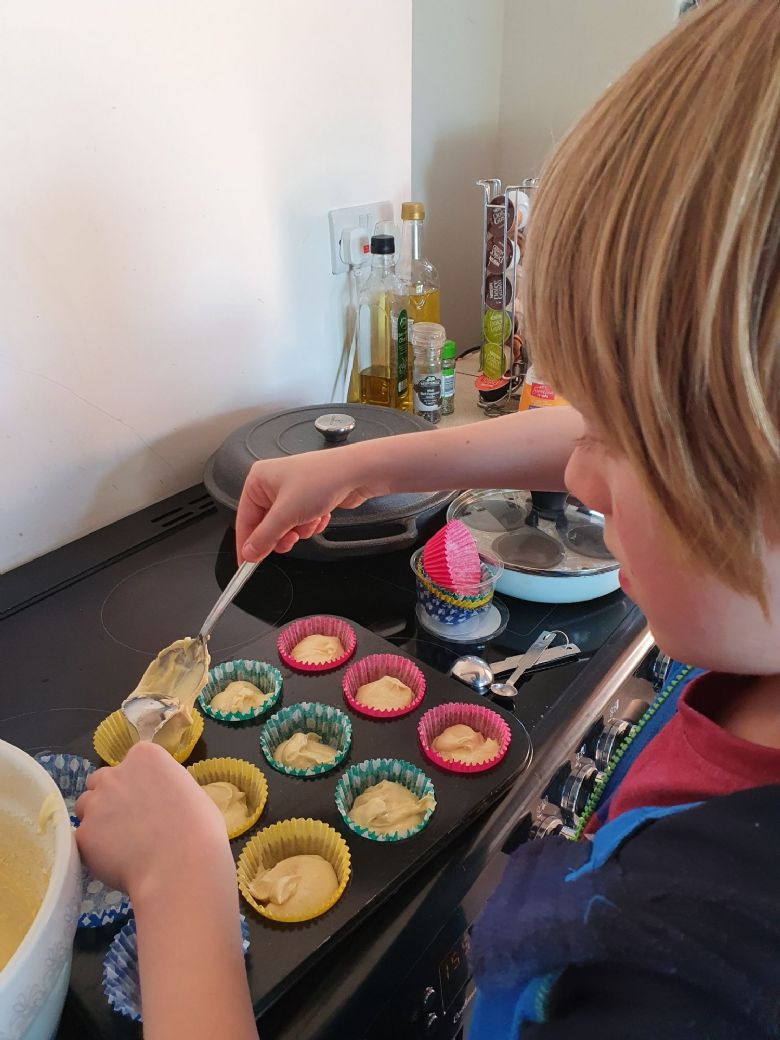 NA has been doing some inventive D.T. and made this Worry Monster zip-wire. It looks very effective (we'd love a go N, but we might be a bit heavy!):
F has been busy doing some creative writing and enjoying the fab weather (F maybe later you could do some observational drawings or painting with those beautiful daffodils?):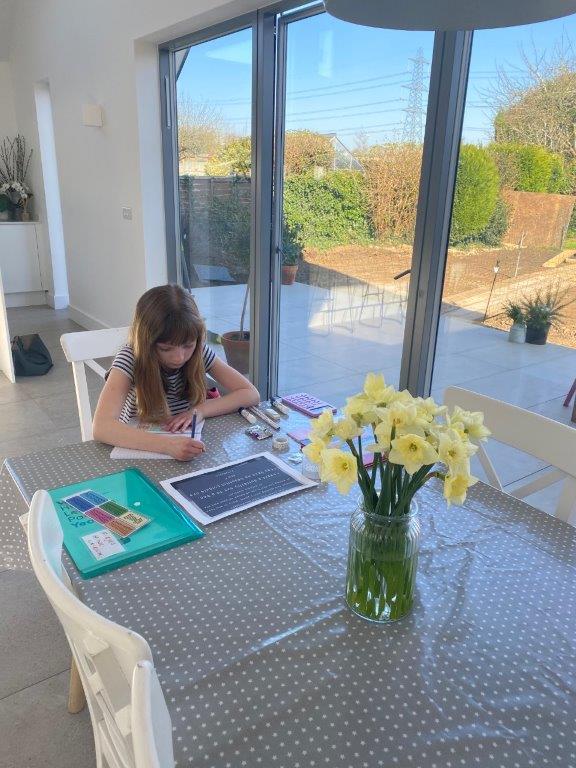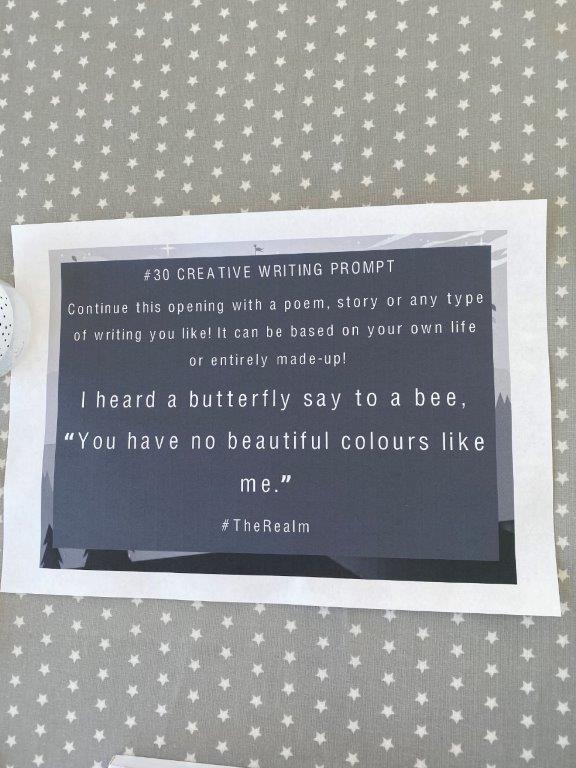 E has been working on the water cycle and has made a fabulous model (great idea E - we're loving your quilt cover too!):
Week 2
M has made her own rainbow collage (that will look great in your window M) and R has been keeping up with Joe Wicks (loving the matching top R!)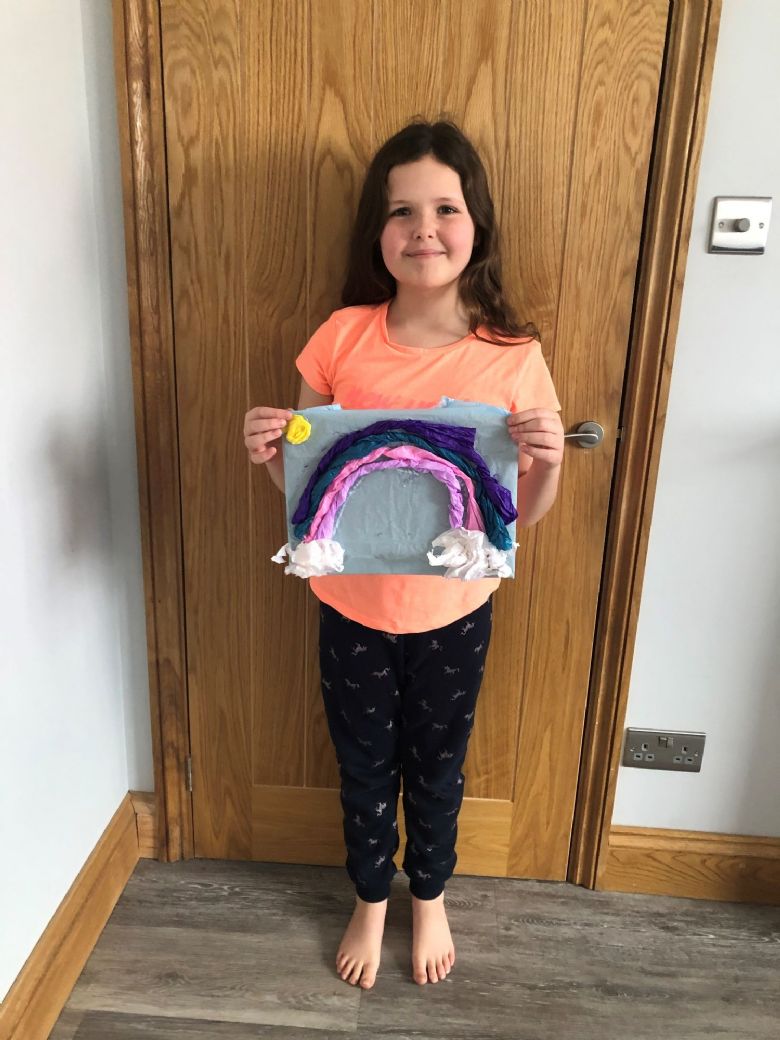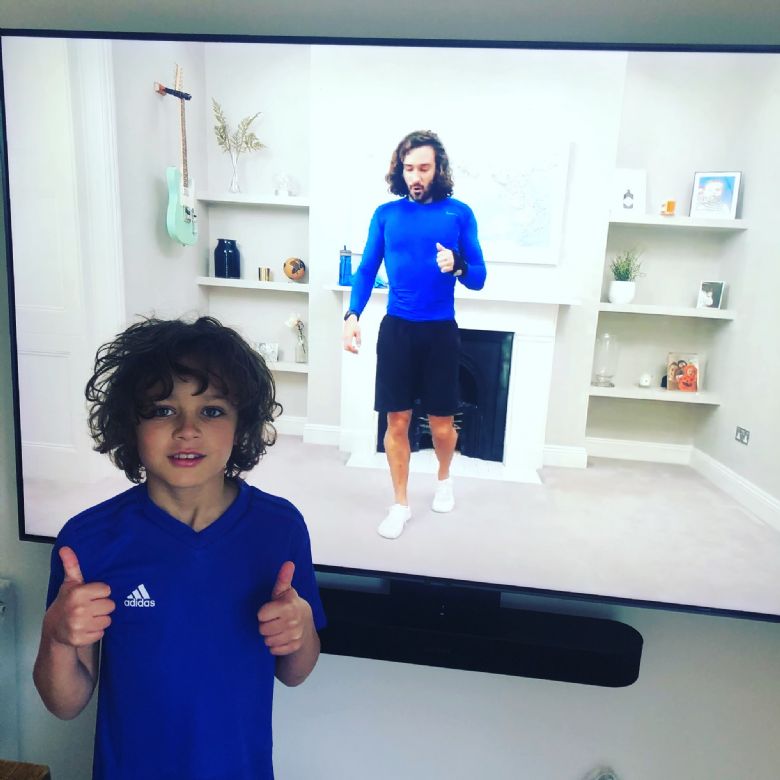 F has written and illustrated this great poem inspired by Michael Rosen (that cake is so tempting F!) and M has created a wonderful poster of hope to send off to the Nightingale Hospital (such a lovely idea Mia).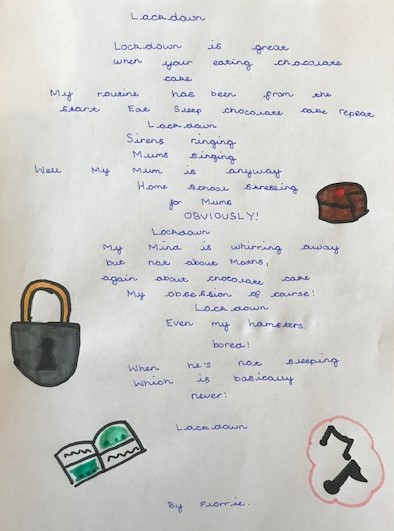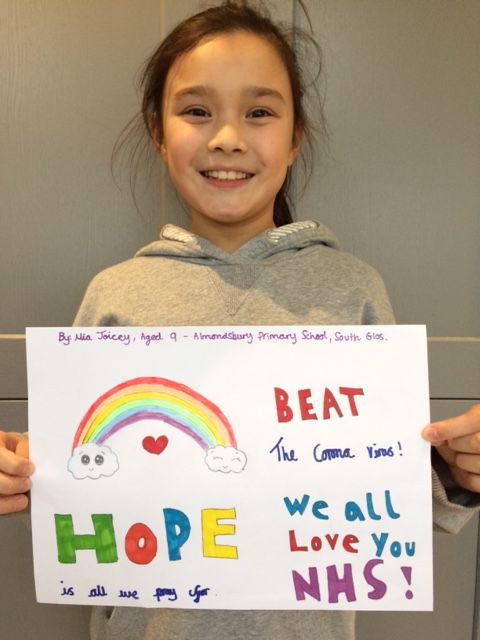 How many of you did Fancy dress Friday with Joe Wickes this week? I know someone who did (or maybe she just hasn't got dressed yet?) Nice PJ's Mrs Long: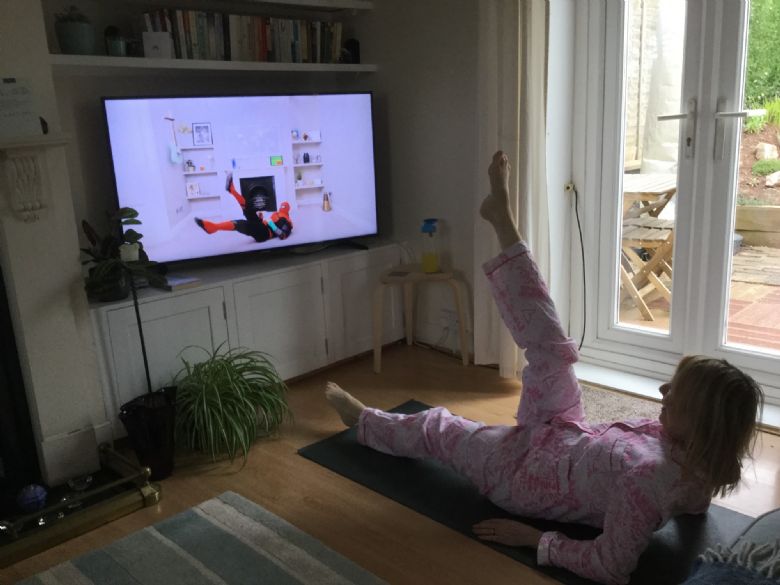 G (with her brother) has been making some delicious cookies and planting seeds - her French beans and cucumber are already sprouting! Send us some photos when they've grown bigger G.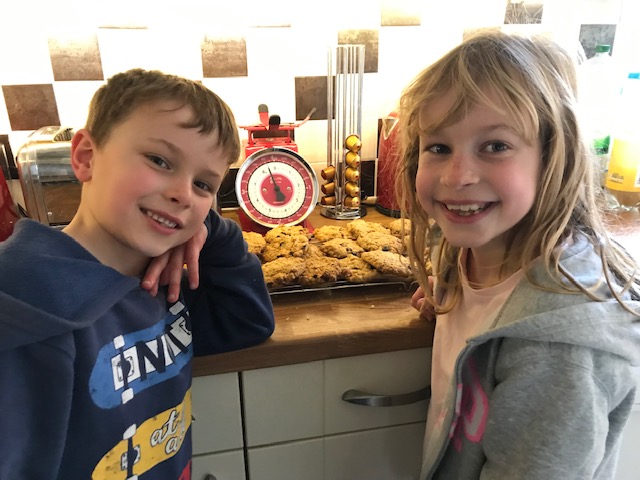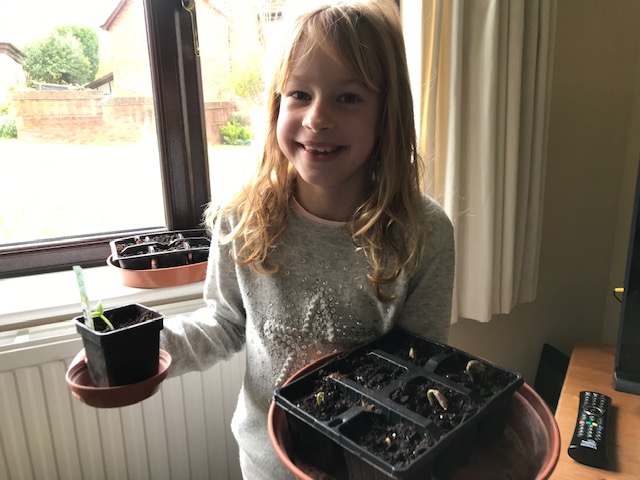 E has been developing his backgammon skills and making a dune buggy with working gears. He's also been cooking - hope the spaghetti bolognese was delicious E!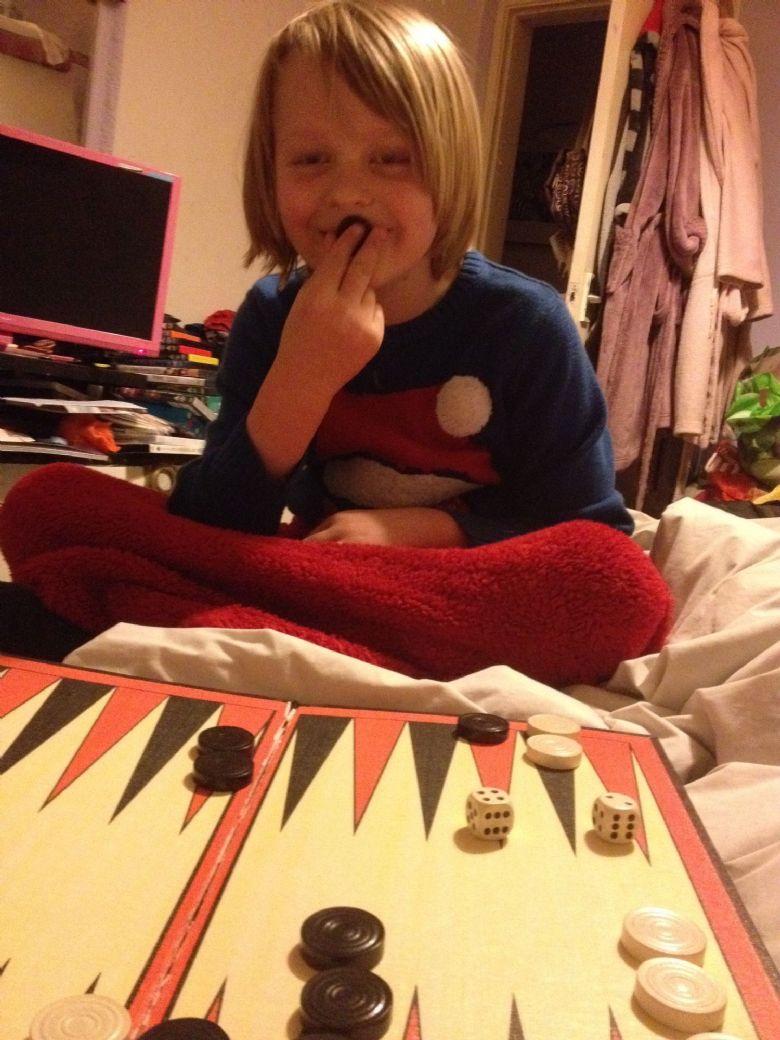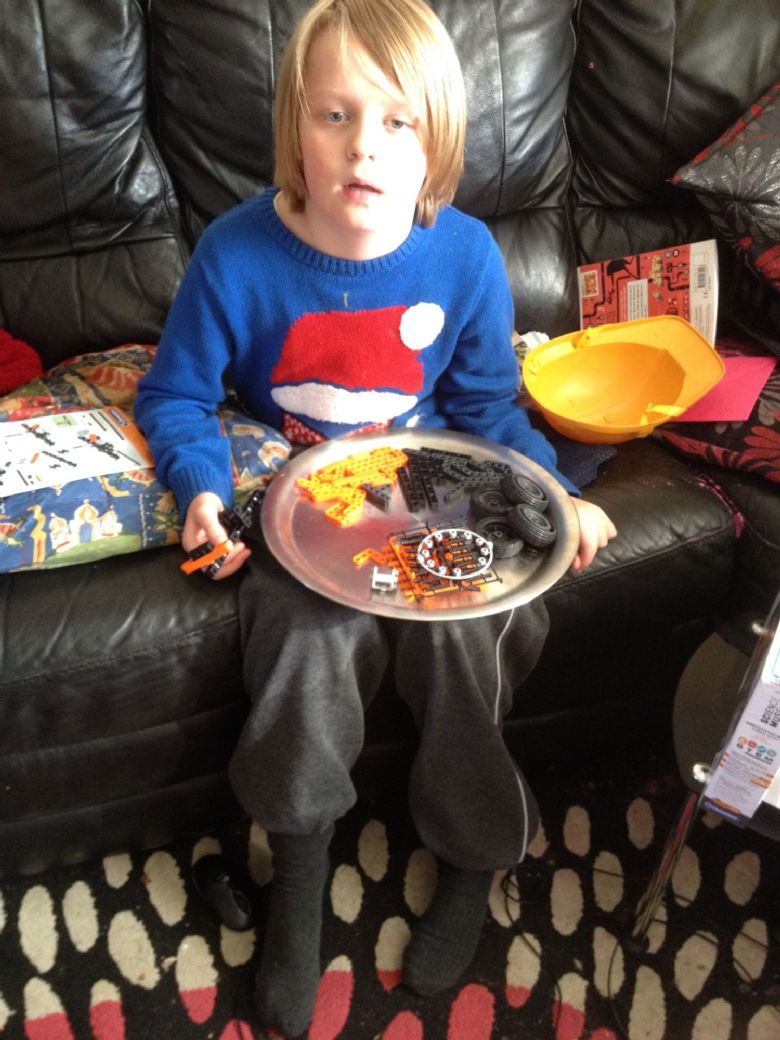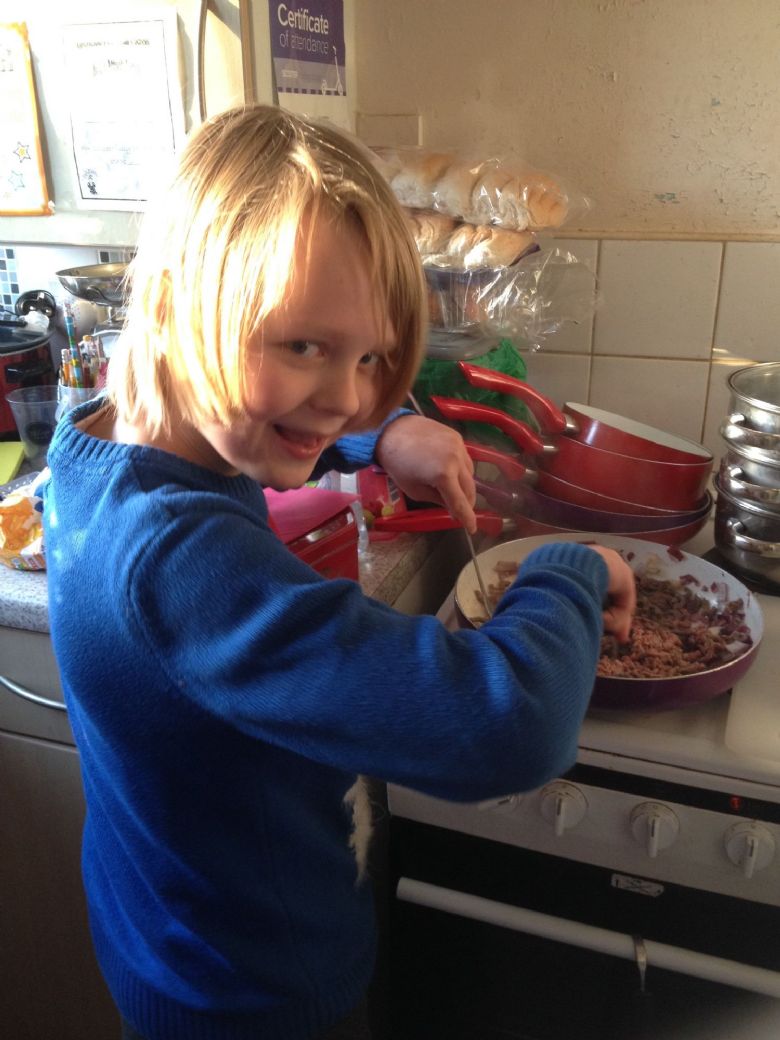 TERM 5
Week 1
R has been drawing a lion - top of the food chain in the African savanna. He thinks his first predator had been overeating, so he slimmed him down a bit. Maybe too many Easter eggs R?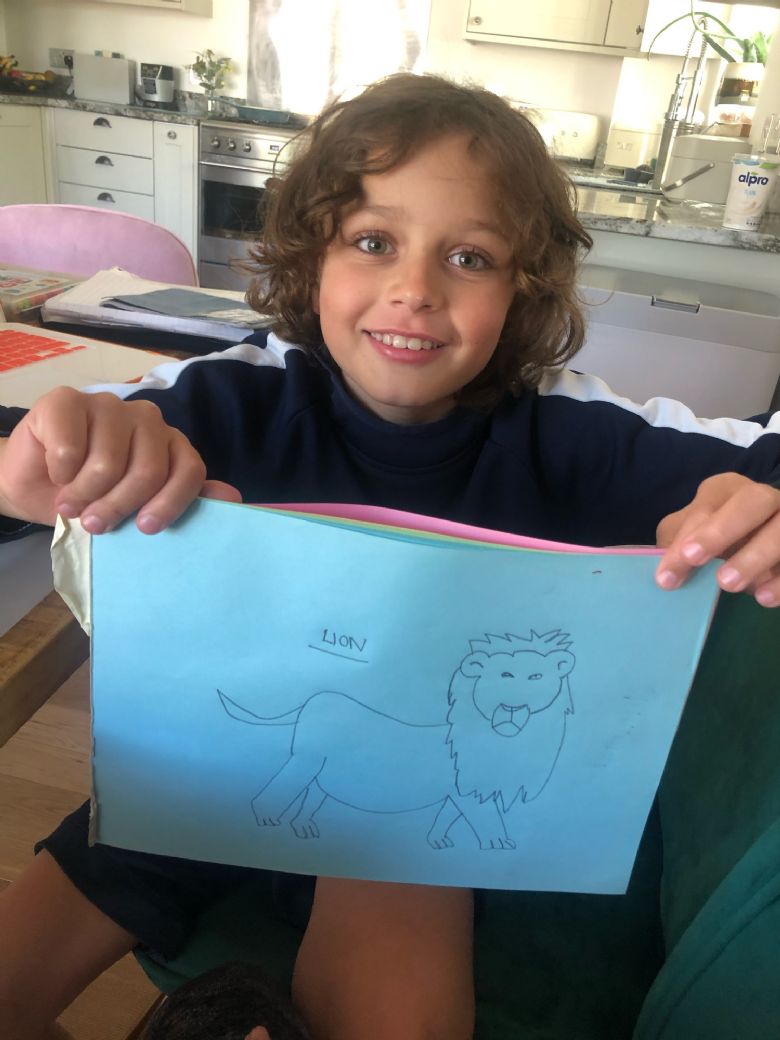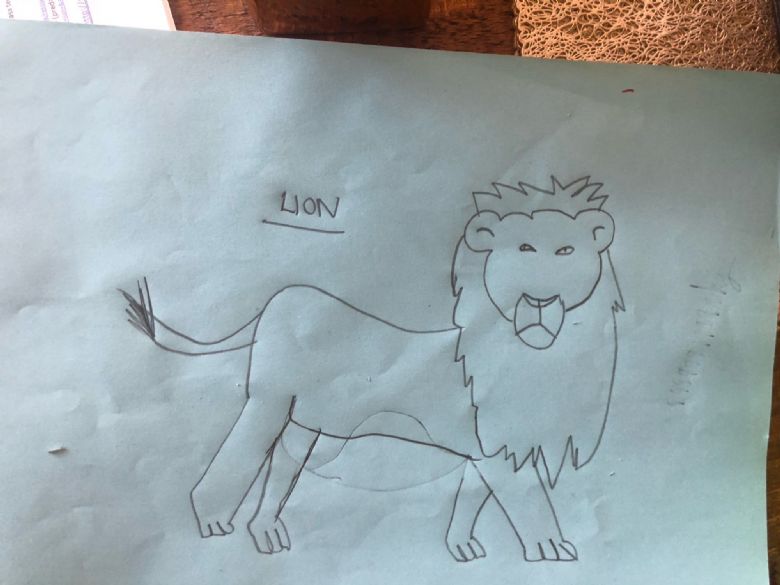 Fabulous lion heads from FW and E and FR. Leo looks rather fierce F, whereas your lion looks quite gentle E. Your lion is rather threatening too FR - what talented artists we have in Y4!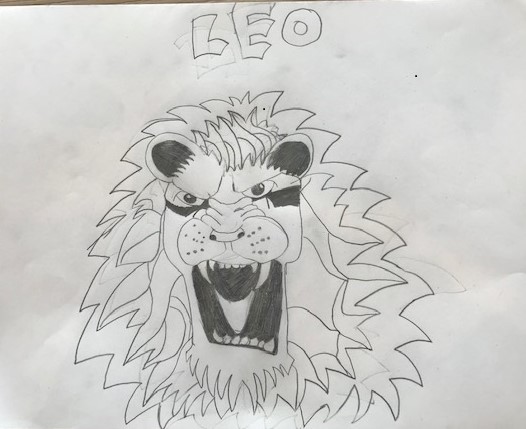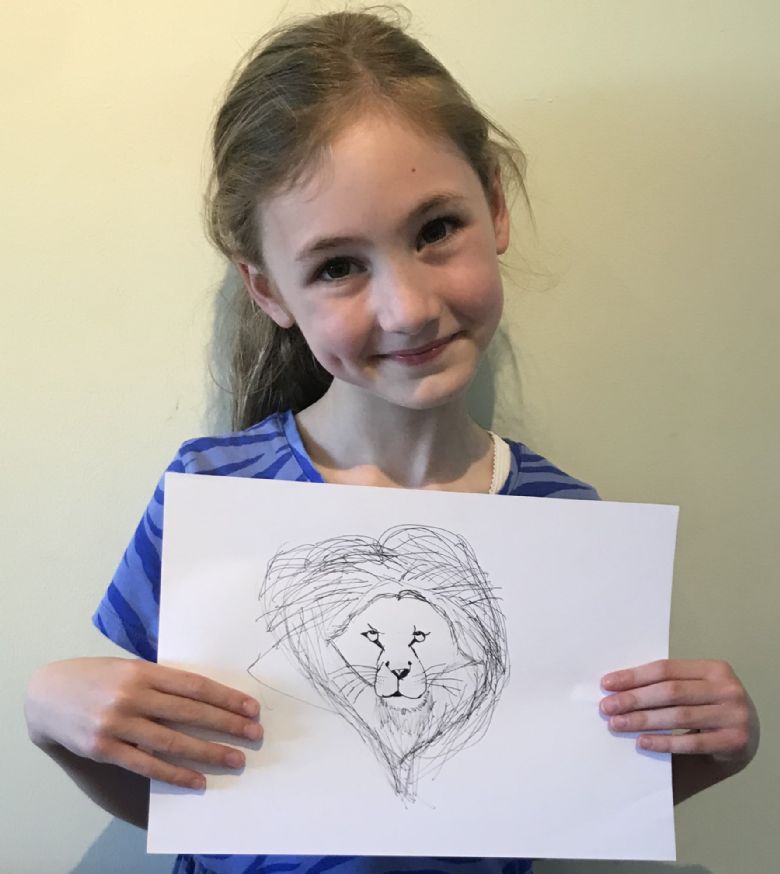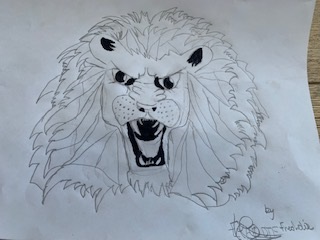 WEEK 2
This week we've got some great angler fish from MF and MJ. Well done girls - great drawing, can't wait to see how you both get on with next week's activity. Have a go at making a shark like M's, it's in the children's work/photos folder.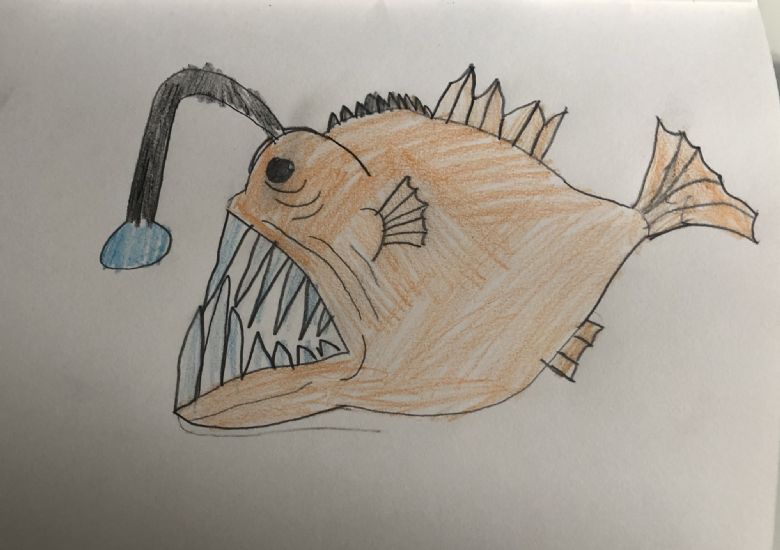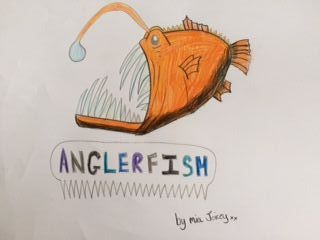 T has been loving the Reading Eggs activities - great concentration there T (hope you're practising on that keyboard too)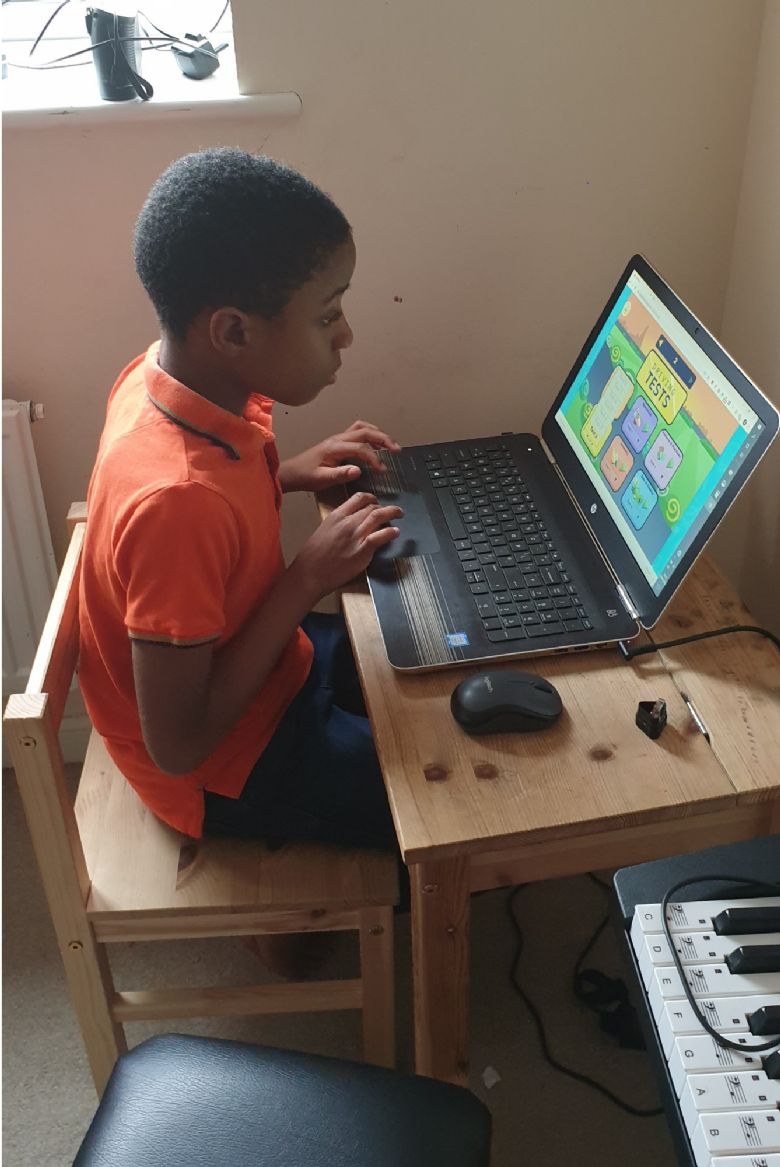 M has been doing some Italian cooking. That pizza looks absolutely delicious M, better than Domino's!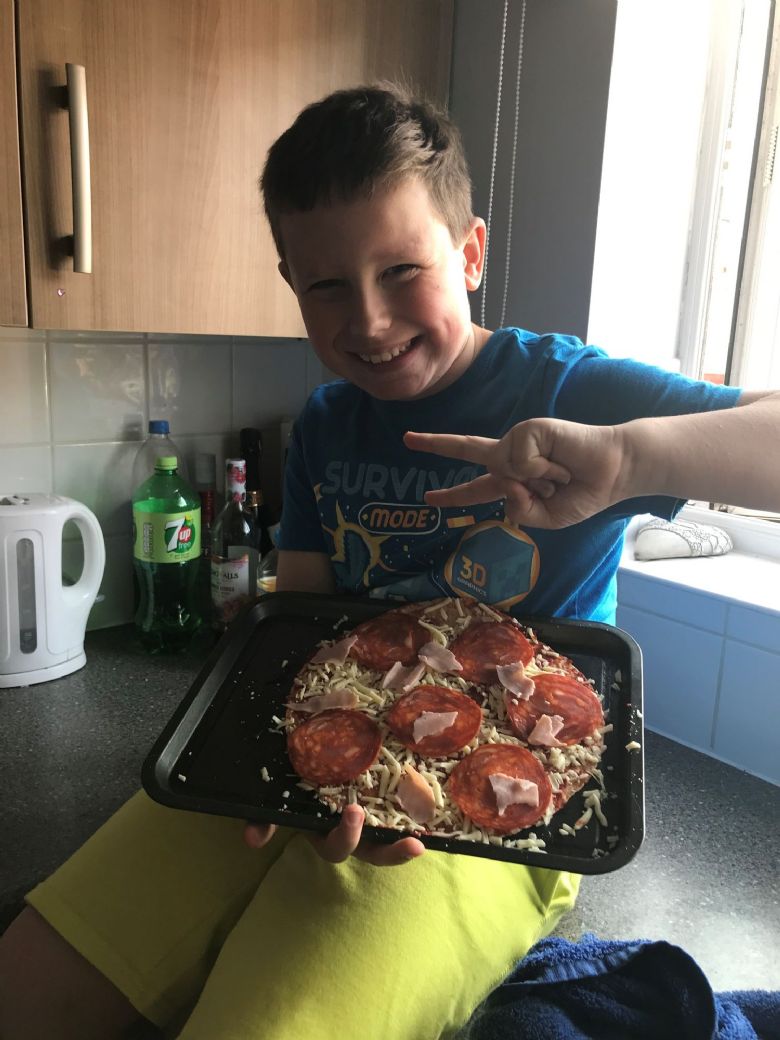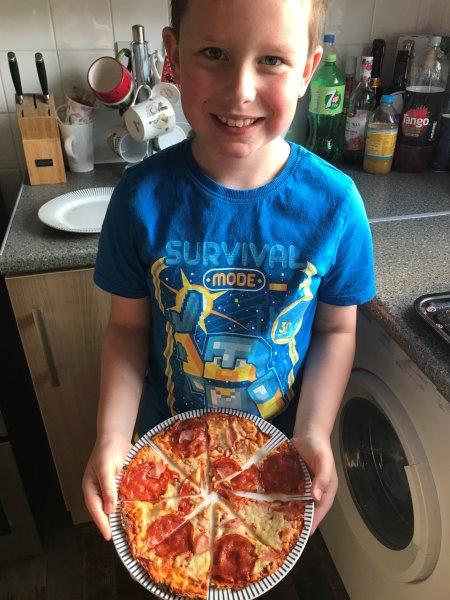 Weeks 3 and 4
It's lovely that so many of you are enjoying our Myths and Legions activities for English and our Invaders topic work. EN has drawn a great Viking and FR was inspired by Beowulf to draw the characters: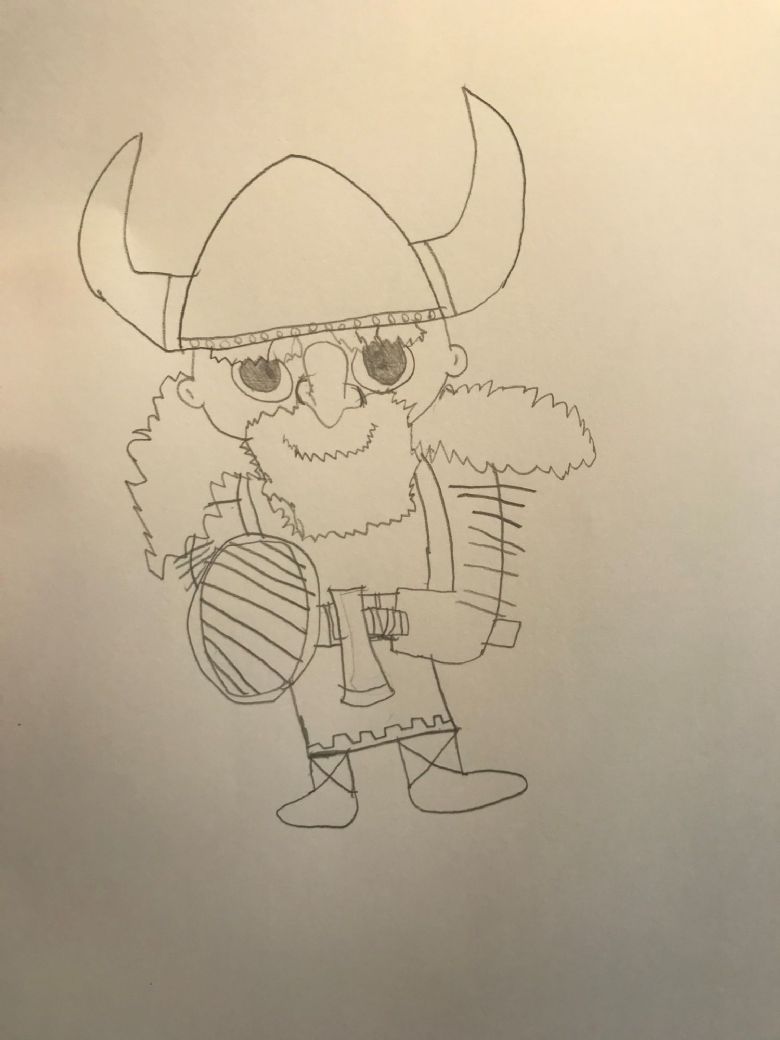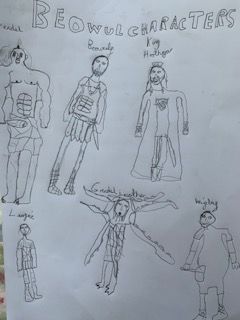 R and F have been making bunting for VE day celebrations, MJ baked some celebration cakes.
GB wrote a brilliant poem to sum up the commemoration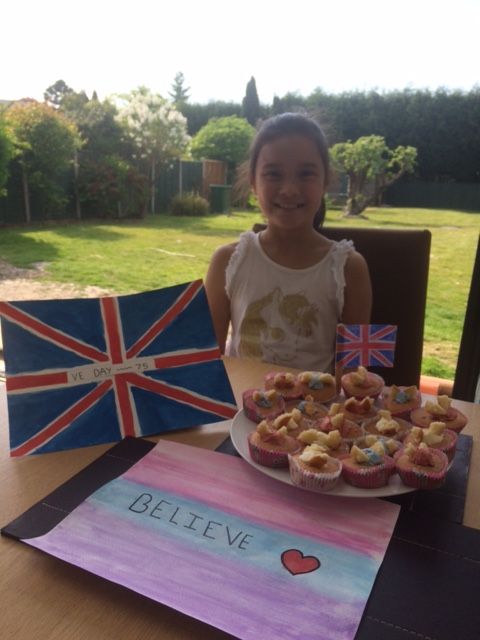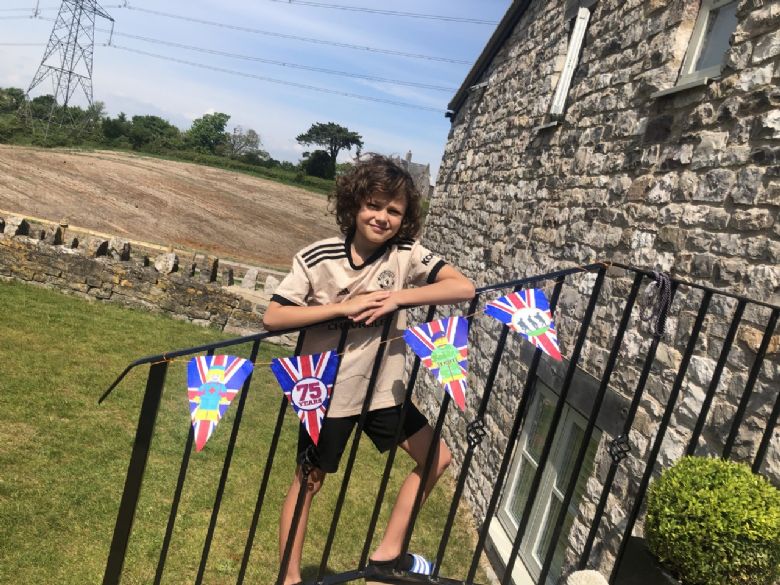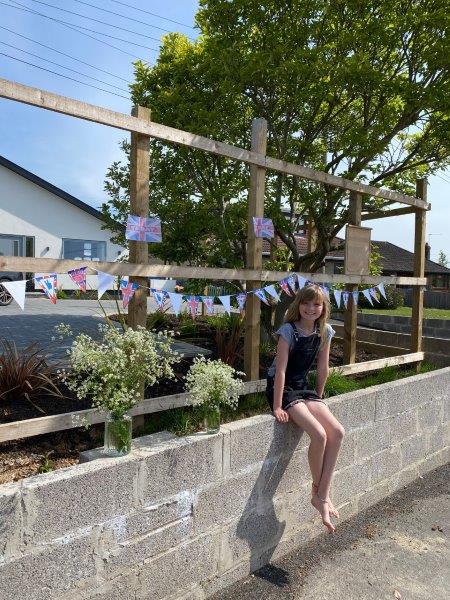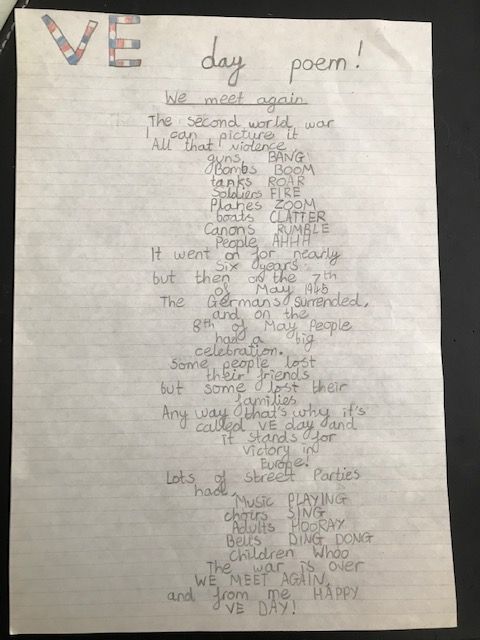 Week 5
N has made a fantastic bird feeder and is rightly proud of his work; C has been constructing a Gymnastics Beam with her dad, learning some great carpentry skills: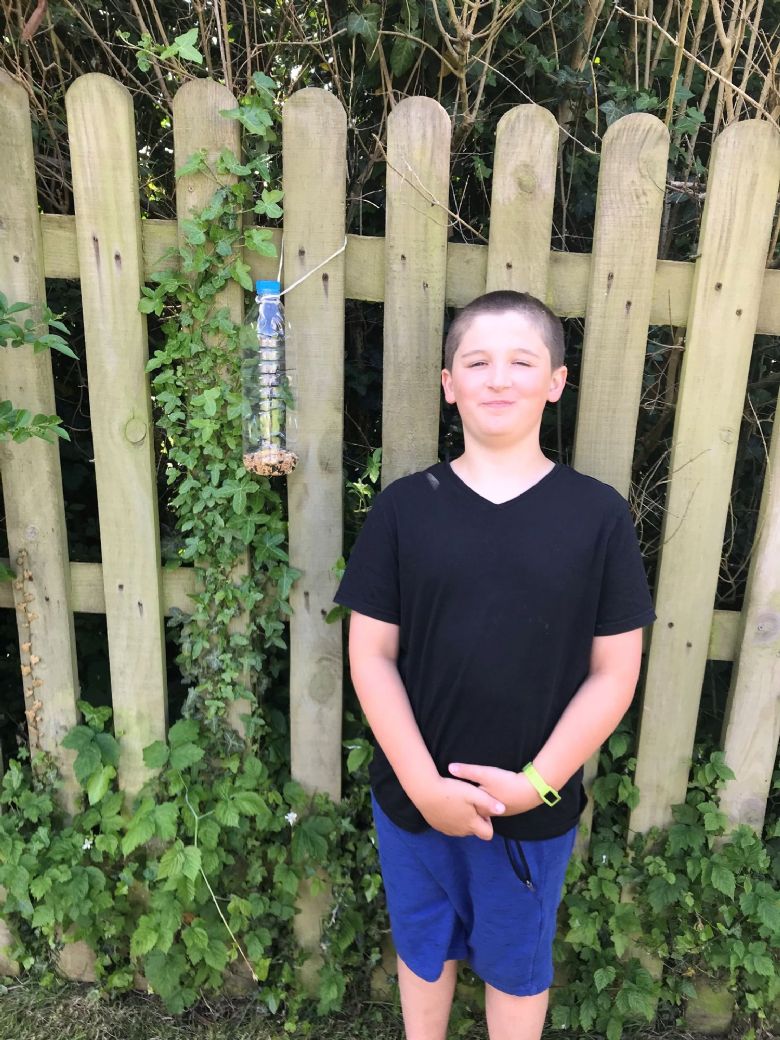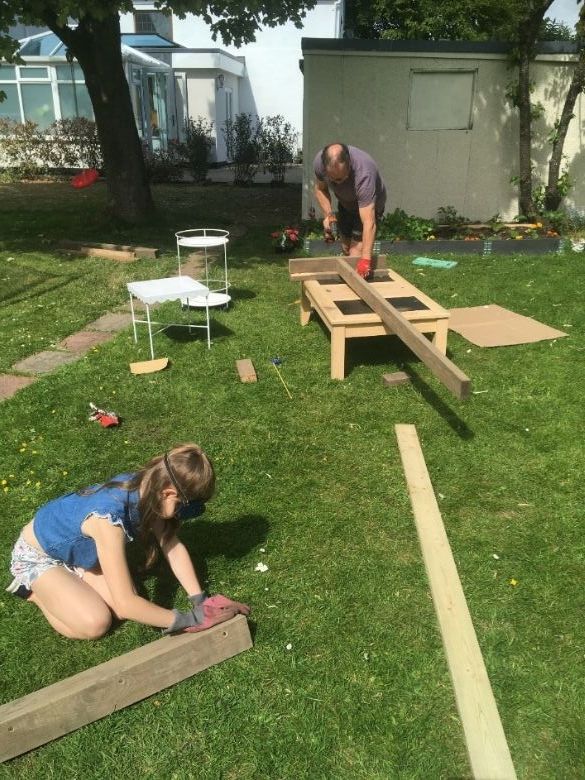 MF has designed a lovely illuminated letter: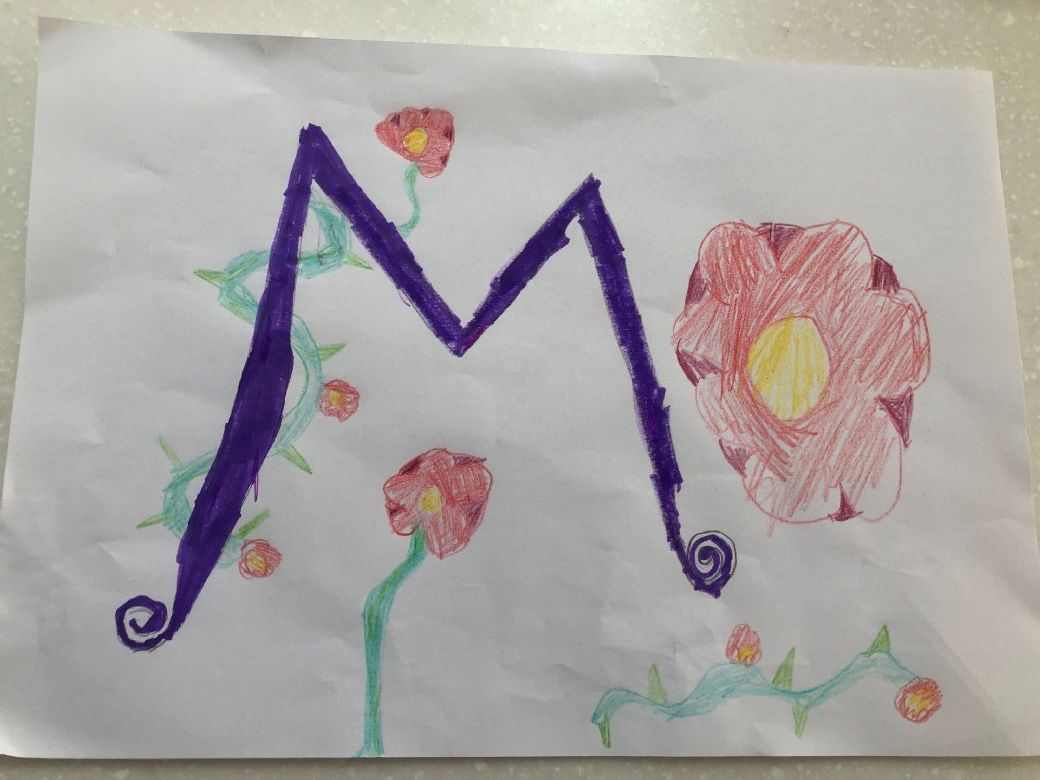 For more great pictures, click on the Term 6 Work children's photos folder on the right.
TERM 1
| | |
| --- | --- |
| 16/09 | WOW Day: Come in dressed for our topic on THE ROMANS! |
| 24/09 | Hearsmart Launch assembly/KS2 Cross Country |
| 25/09 | Road Safety Workshop |
| 08/10 | Harvest Festival |
| 11/10 | Film Night |
| 24/10 | Last Day of Term 1 |
| 25/10 | INSET DAY |
TERM 2
| | |
| --- | --- |
| 04/11 | Start of Term 2 and Book Week |
| 06/11 | Book at Bedtime |
| 13/11 | School Photographs |
| 14/11 | Parents Evening 1 |
| 15/11 | Children in Need |
| 19/11 | Parents Evening 2 |
| 06/12 | Christmas Fayre |
| 16/12 | Christmas Performance 6pm |
| 17/12 | Christmas Performance 9.30am / Christmas Lunch |
| 18/12 | Christmas Party |
| 20/12 | Christmas Service @ St Mary's Church and End of Term 2 |
COLLECTIVE WORSHIP
Our Collective Worship theme is FORGIVENESS.
Our British Value theme is TOLERANCE.
WHAT ARE WE COVERING IN CLASS?
| | |
| --- | --- |
| Maths: | Number and Place Value |
| English: | Mousehole Cat |
| Science: | Sound |
| Topic: | Rocking Romans |
| RE: | What is it like to be a Hindu in Britain today? |
| Computing: | Logo |
HOMEWORK
Spellings will be given out fortnightly if possible on the Tuesday and children will be assessed on the spelling pattern on the second Thursday.
Reading and developing a love for reading has now been recognised by the DfE as a high priority. Please continue to support and inspire your children to read at home, using the reading target bookmark to record their efforts. I will check bookmarks during your child's Guided Reading session.
We hope you enjoy the new class reading books.
There will be a creative piece of homework to link in with each topic that we do.