Religious Education and Reflection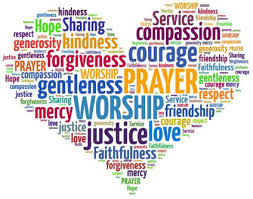 "Show me your ways, Lord teach me your paths." (Pslams 25:4)
At Almondsbury Church of England Primary School, we teach RE using 2 suggested syllabi - The South Gloucestershire Agreed Syllabus for Religious Education which covers non-Christian units of study and Understanding Christianity which covers the Christian faith.
Check back here each term to see what the children have been learning about.
This term's Christian value is TRUTHFULNESS.